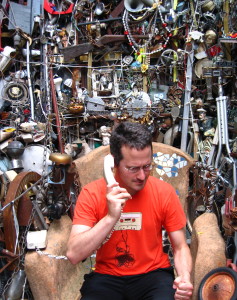 I make sounds for concerts, installations, podcasts, films, plays, apps, and more.
I'm interested in the way that people impact the "natural" world sonically. As we advance in our ability to make, record, and play back sounds, the world around us becomes ever more dense with noise: machinery, language, music, traffic, nature, phones.
Much of my work plays with intersections between these various sounds, either trying to represent them as faithfully as possible or to create a new environment out of already recognizable elements.
Along with Michael Pisaro, I'm co-director of the Dog Star Orchestra series of concerts, a two-week festival of experimental music held every summer; and I'm a member of the artistic advisory board of the wulf.
I am from New Orleans and I live in Los Angeles.
contact: colin@colinwambsgans.com